Hey all,
I saw a girl earlier who had this cool-looking, divination-inspired walk/idle animation :
It pretty much resembles the animation which is triggered when you harvest whisps (while training Divination) :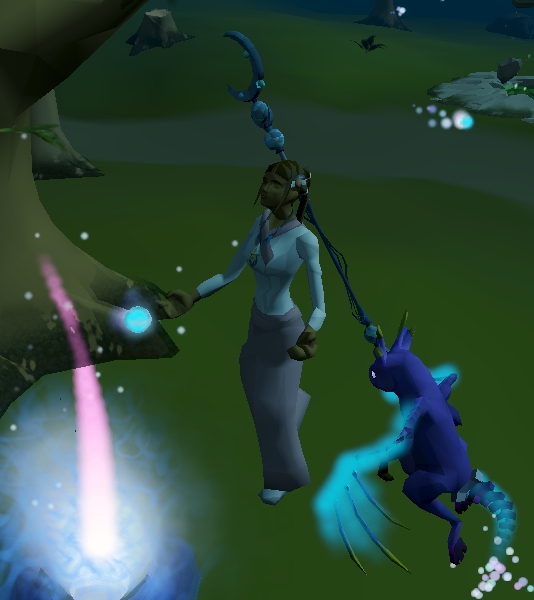 Does any of you know how it is called by any chance? I've checked the list of animations on RS Wiki, but can't seem to find it.
Thanks in advance for your help,
Diana.